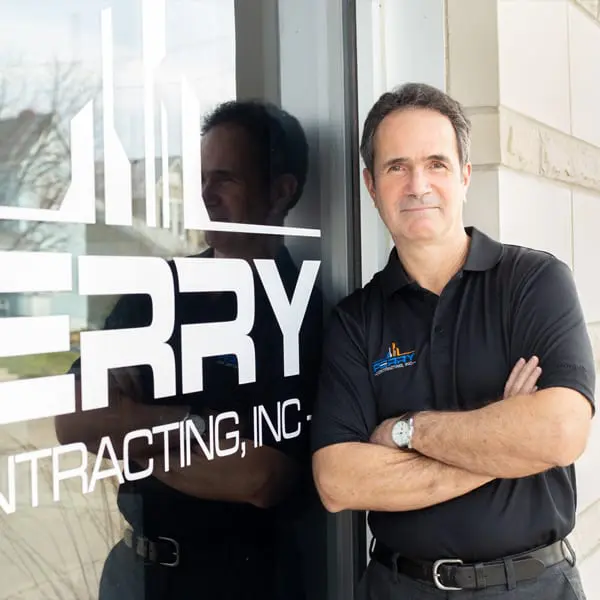 Jim Perry is the founder and president of Perry Contracting Inc.  He is a Cincinnati native and attended UC to obtain his BS in Civil Engineering.  After college Jim became a road warrior for a Fortune 500 company on regional and international construction projects.  It was during this time he came to realize that "there's no place like home".  Jim returned to Cincinnati to achieve two of his big goals 1) to get his MBA and 2) to start his own construction business.
Perry Contracting was born in 1989 with the goal of building a business to provide the ethical, high quality service that customers deserve as well as to provide good jobs for good people.  Almost 30 years later, Jim is truly proud of the company Perry Contracting has become.  The only thing of which Jim is more proud is his family, and he is blessed to have all three children in Cincinnati.
Jim is active in the community, serving on the boards of Corryville Catholic School and the Norwood Chamber of Commerce.
CONTACT INFORMATION
Email | [email protected]
Phone | 513-351-9999
PERSONAL INTERESTS:
OUTSIDE OF WORK
When not working, Jim enjoys spending time with his wife and three grown children at their cabin in Tennessee, hiking and traveling.
EDUCATION
B.S. in Civil Engineering from University of Cincinnati
MBA University of Cincinnati
FAVORITE QUOTE
"Always Do Right. This Will Gratify Some People and Astonish the Rest"
– Mark Twain 1901.